By Tracy Brookshier, Pike County Hospice Marketing Coordinator
February 19, 2020
People remember their loved ones in different ways.  Healthy grieving requires everyone to grieve in their own way because each person is remembered differently.  Maybe its reminiscing of pictures you have kept, wearing an item of clothing that belonged to your loved one, creating a small memorial of some kind in your own home or watch a movie that you watched and shared memories with your loved one. For me personally, I feel like after losing my loved ones, if I don't have something to remember them by I am afraid they will be forgotten no matter how memorable they are to me. I know in all honesty that I could never forget them, but I guess that is one of the fears that comes with grief; forgetting.
I am not one of the lucky ones who gets to interact with the patients and families in person, I am just the lady behind the desk helping to promote the amazing things they do; but I work close with the nurses and staff to help find creative ways to ensure our patients and families are taken care of and beyond. Grief is a part of the hospice process, heck who are we kidding, it's part of the process of LIFE. Our staff are experts in helping families with anticipated grief and bereavement and we have learned so much and continue to learn and apply to our every day. While everyone grieves in their own way, I have learned that in hospice care there is one thing that has stuck out in my mind that I often hear and that is memorials of hospice families loved ones.
We have realized that the majority of family and friends like to have something to remember their loved one by. Also at times we will find that some people were not aware of the many creative things that have been done for others to memorialize their loved one. Often we will hear " I wish I had known that was a thing; I could of have that done when my loved one passed away." We want to ensure that families know of the amazing things they can do, make or order locally and online to remember their loved ones. So I, with the help of my co-workers here at Pike County Hospice, have compiled a list of items we help our families acquire frequently and other items that we think are a touching tribute.
I have added in my own personal experiences and ideas along with it, so here are the top 6:
1.) Flowers made into beads: Most will take the flowers from the funeral of their loved one and can have them made into clay beads. The beads are then turned into bracelets, necklaces, key chains, bookmarks, rosaries and even earrings. I had some key chains made after my sweet Mother in Law passed away for the entire family and even a few friends; she was known for having everything personalized, so I had a crafty friend stamp her initials on some charms and had them added – it was the cherry on top and everyone loved them! We have contact information for some local crafters that we use often, contact us if you would like that information. The local crafter that myself and many others locally have used is Jim & Kaye Jewelry…they do an amazing job and for the 15 key chains I ordered I needed less than 3 flowers to have them made! The charms were actually made by one of our hospice nurses Hillary Hakenwerth (that's right, she makes jewelry, refurbishes furniture AND is a nurse with a caring heart – her husband is one lucky man! 😉 )
2.) Bears & Pillows made from loved ones clothes: There are many crafters that excel at this and can take a piece of clothing that belonged to your loved one and turn it into a stuffed animal, a pillow, throw blankets, quilts and many other items. For me personally, I made some pillows when my beloved Uncle Rick passed away for myself and family members. I have it on my couch and it makes me happy; I just wish I could have trapped his smell into it somehow. Need some inspiration? Check out Pinterest, its full of creative ideas! We have local crafters in mind too if you would prefer to work with someone local. I made mine myself with a sewing machine that I use maybe once a year; I purchased throw pillows off amazon and some generic fabric from my local Walmart for the backs and started sewing away. They are far from perfect but the reaction I got from my cousins when I gave the pillows to them after his service was very gratifying.
3.) Creative uses for cremated ashes: I have seen everything from your typical urns to some really creative and awesome things made with loved ones ashes. When I lost our dog, my husband found a necklace that you can put ashes into and I love it; this goes for us humans too. I have a friend of mine who lost an infant and had his ashes put into a ring..now that was nothing short of amazing. There are all kinds of awesome things you can do with your loved ones ashes here is what comes up with a simple google shopping search.
4.) Shadow Boxes: These can be as simple or as complex as you can imagine. I consider myself a creative person and I still need inspiration for projects — my first stop is always google images. My aunt made an awesome shadow box when my grandpa passed away; it had his tobacco pipe, an old receipt with his handwriting from when he ran his own transmission shop, a dried rose from the funeral, some military pieces, his obituary and more. It was pretty awesome. When my mother-in-law passed away someone had sent a spray of red gladiolus. I took a handful to dry out and had my uncle create me a shadow box for that specific size and added in some of her personalized jewelry. See this has special meaning to me because she was an amazing gardener; she could just look at a plant and it would thrive. I remember purchasing gladiolus bulbs that were a mix of colors and I remember telling her the spring before she passed that all I really wanted were red ones; but they were practically impossible for me to find it seemed at the time. The fact that they were at her funeral and so beautiful, to me, was a sign that those flowers I had to do something with to keep her memory with me. So the shadow box idea emerged. Now I just need to find some wall space to hang it.
5.) Keeping their finger prints: Now this one is a time sensitive idea unfortunately. Although jewelry is the most common item that people will have fingerprints on, there are other things out there too. I have seen fingerprint beads, bookmarks, tattoos and pocket knives; whatever item you choose it is sure to leave a lasting memory for you. Again, a simple google image search brings up all kinds of ideas. Typically your local funeral home can do this for you as well, ours does!
6.) Keeping Journals & Scrapbooks: One thing we share with our bereaved families is a "Journal of Remembrance". We give all of our patients' families a small booklet that gives them the opportunity to remember their loved one through journal entries. In addition, we have found an amazing resource that we will share with those interested and they are called Angel Catcher Memory Books. Our Hospice Coordinator had one when she lost her father and knew it would be a great thing to offer to our patients' families. You can find them and many others that are similar on amazon (click the link above to check them out). Another creative idea would be to create your own journal or even a memorial scrapbook; load it up with all of your favorite photos and write your own little story about the photo and what it means to you.
When my grandfather was on hospice, I was living on the east coast and flew in to help my grandma care for him in his last couple weeks with us (which, by the way was WAY more difficult than I had imagined; I am SO grateful for the hospice staff that came to the rescue for me and my grandma — who would of known that I would eventually be employed alongside these god sent angels?!) Anyway… I had a lot of time on my hands so I started organizing all of their photos. I got a binder, some printer paper and markers and got busy. I started organizing them by year and taped multiple pictures to a sheet of paper; if grandma had something interesting to share about the photo I would write it next to the photo along with who was in the photo and where it was at. Once I had a full sheet it got put into a plastic page protector and added into a large binder. By the time I was "done" I had a couple very large binders with pictures from the late 1800's to the late 1990's… I didn't get a chance to finish; that is on my list of things to accomplish.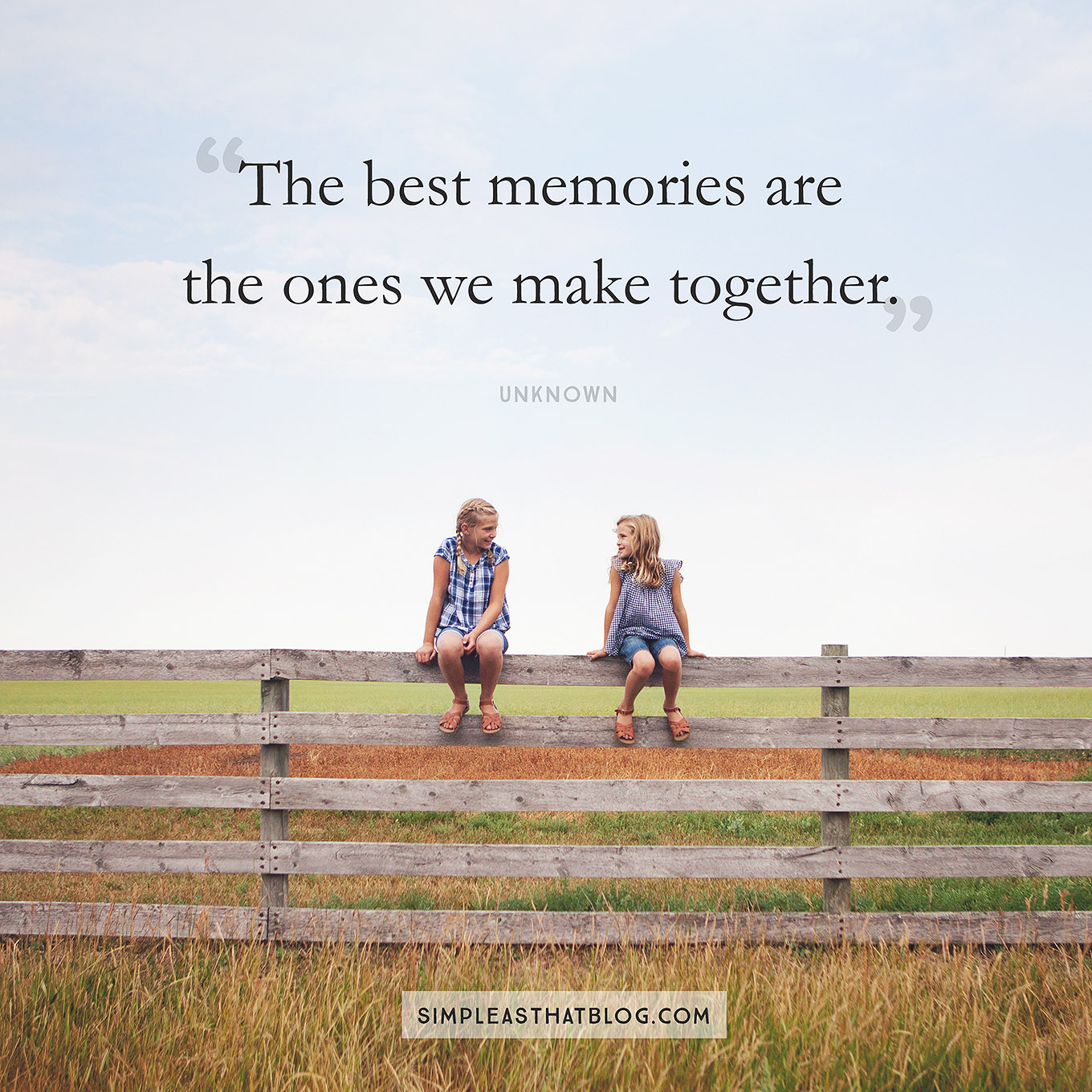 In conclusion, I know there are numerous creative ideas out there to help us remember our loved ones; some aren't so much things but maybe places or experiences. Maybe you and your grandpa used to meet for breakfast at the same local diner every Sunday morning, maybe it's the perfume smell you remember so vividly of your mother; whatever it may be we all have those things that one of our senses will pick up on and remind us of that special someone. It is up to us to decide if we want to find ways to creatively capture them so we can hold onto and remember them for as long as we are on this earth ourselves.
Let us know some of the things you have seen or done to keep your loved ones' memories alive; we would love to share!